Stay at Culdesac Tempe
The first car-free neighborhood built from scratch in the United States.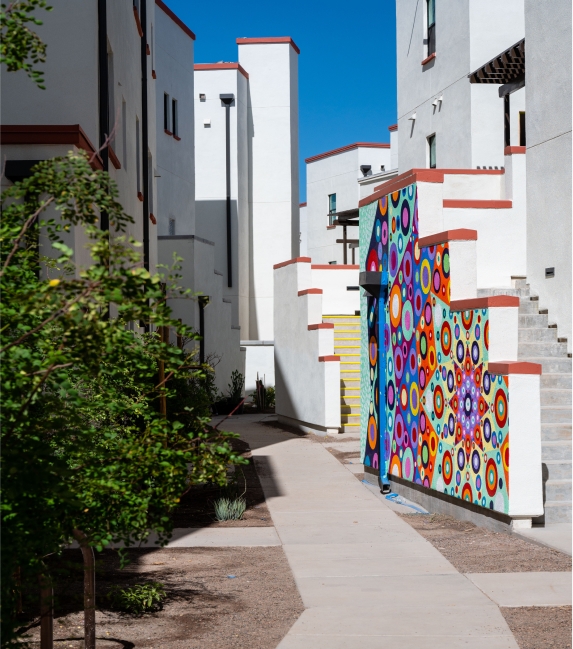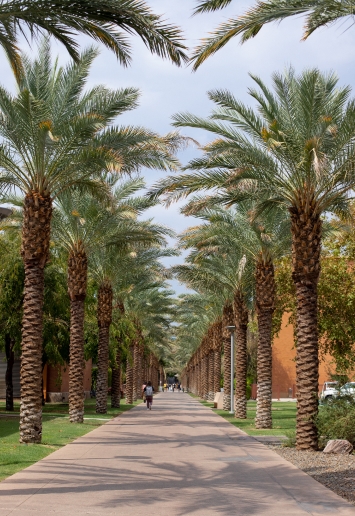 This fall, we welcome guests to Culdesac Tempe. Stay with us and enjoy the neighborhood, select amenities, and your own private suite. Guests may stay as briefly as two nights, or as long as three months.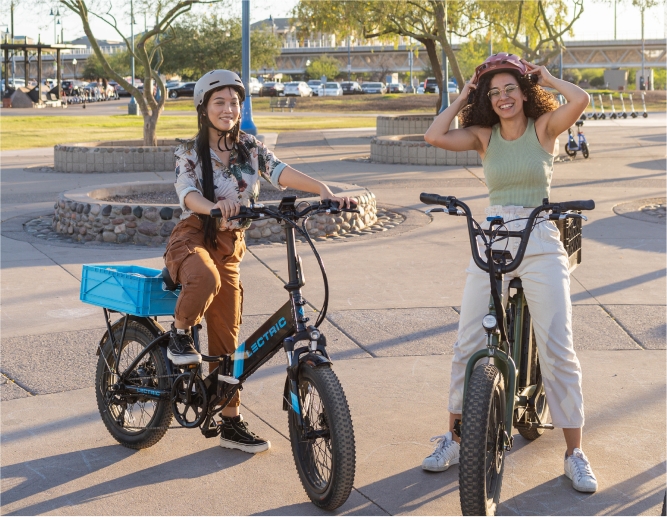 Experience the freedom of multimodal life
Culdesac residents aren't tied to one way of getting around, and they care as much about enjoying the journey as they do about the destination. Spontaneity comes easier when you're untethered. See for yourself with us as your guide.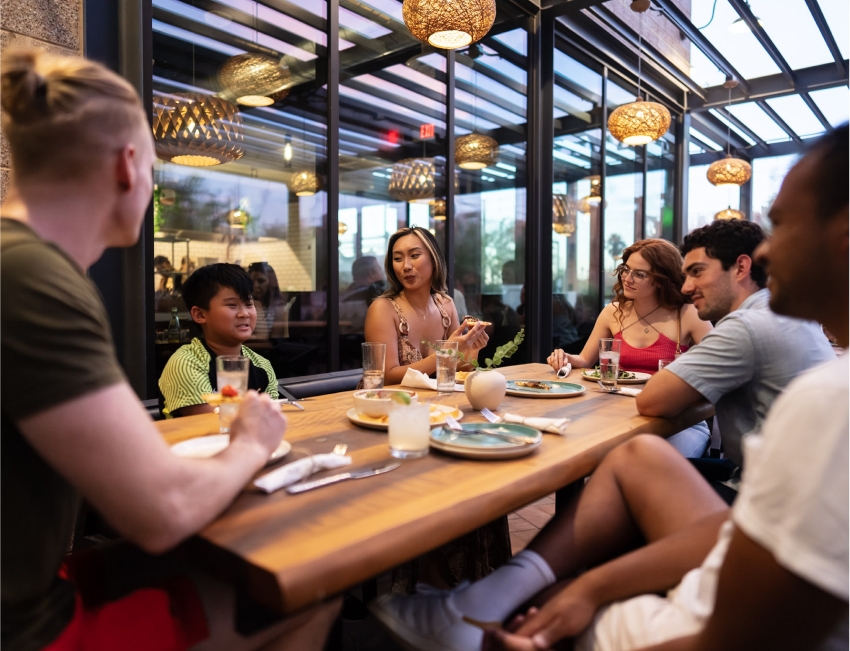 Dine at Cocina Chiwas
Food brings people together, and the best restaurants are so much more than food. Feel like you're part of the family with Armando and Nadia, the award-winning husband and wife team. They'll serve you their favorites from their open-flame kitchen and cocktail bar.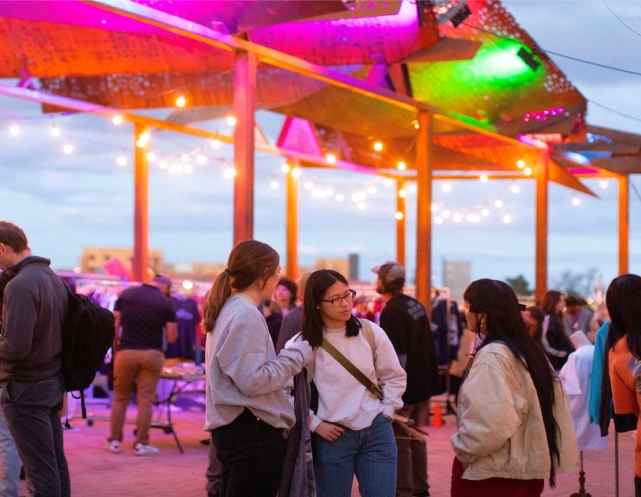 Little Cholla, the weekly mercado
Desert cacti are the gathering spots for an entire ecosystem of wildlife. Inspired by the Cholla cactus and its flowers, Little Cholla is our weekly market and the central gathering moment of the Culdesac community.
Street Corner Urban Market
Our family-owned and operated grocery store, with fresh produce, beer and wine, and prepared foods. Don't worry about forgetting something. You're always mere steps away.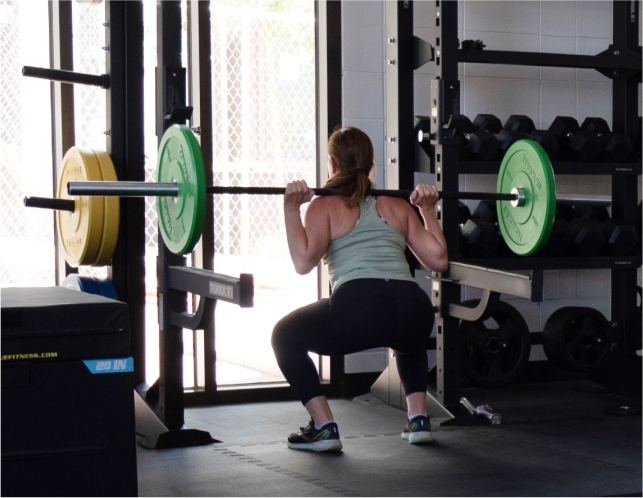 Culdesac Gym
No days off here. Two floors of cardio, barbells, machines, and freeweights. Rollup garage-style doors connect your workout with the plaza.
Discover the Culdesac neighborhood
Culdesac is full of paths, paseos, and parks. It is always a surprise what's around the corner. The only thing missing is you.